Contact us
For any question or suggestion, our opticians are at your disposal.
Phone number : +33 4 50 53 13 14
From Moday to Friday, 10-12am and 3-6pm
Optique CHAUSSIN
135 Rue du Docteur Paccard
74400 Chamonix Mont-Blanc, France
You would like us to call you back ? Fill up the contact form, we will call you back as soon as possible.
Subscribe to the Newsletter
Our Shops
 Optique Chaussin
      135 Rue Paccard 
      74400 Chamonix Mont-Blanc, France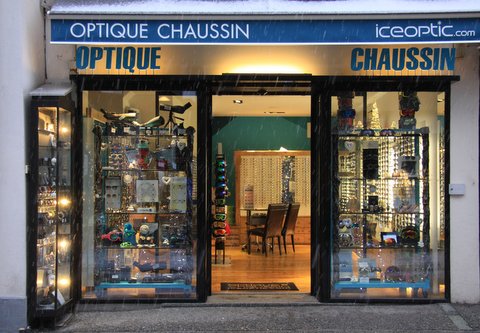 Denis Chaussin - Opticien D.E
A true reference in Chamonix Mont-Blanc since 1993, Optique Chaussin is located in the main street of the city. In a warm decor where you will find different trends and styles, in optical and solar version. The friendly staff, Denis, Sophie, Nina and Emma will guide you in order to combine visual comfort, protection and personality. Discover the large range of eclectic eyeglasses and sunglasses, from binoculars to telescopes, sports watches to ski goggles, you will find here what you were looking for.
Come in and see !
 Optique L'Oeil du Mont-Blanc
      151 Rue Joseph Vallot 
      74400 Chamonix Mont-Blanc, France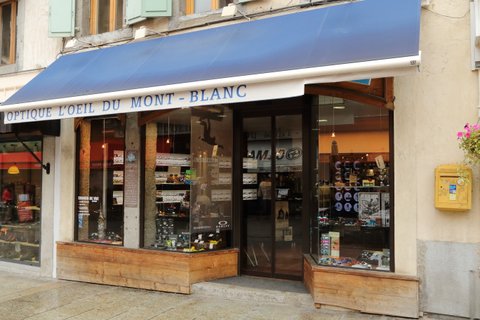 Damien Chaussin - Opticien D.E
You will be attracted by the Optique L'Oeil Mont-Blanc store, where eyeglasses, watches and original accessories blend together. Inside you will be welcomed by Jessica or Damien (creator of the shop in 1997). You will find an irresistible selection of brands, technical and trendy, and a wide choice of glasses combining the passion of sport and optics. Specialist of the brand Oakley, Premium Dealer and several times rewarded for its choice and perfect knowledge of the products, your Oakley eyeglasses/sunglasses is here for sure. Damien and Jessica will guide you to the best product thanks to their knowledge and experience.
Come in and see !