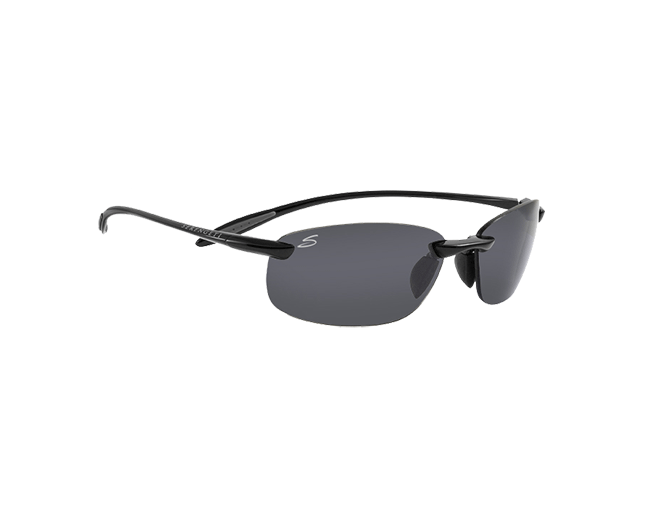 Serengeti Nuvola Shiny Black Polar PhD CPG
Gender :

Men -

Résultat du travail et de la réflexion des créateurs, cette lunette s'adaptera parfaitement aux visages masculins.

Gender :

Women

Material :

Plastic -

The plastic frames are solid, resistant at the same time and offer a very big comfort.

Color :

Black

Bridge :

14

Temple :

134

Rx :

Rx compatible -

The frame is designed so to accommodate optical lenses.

Opt Modèles :

Serengeti Nuvola

Glasses warranty :

24 months Serengeti -

Serengetti sunglasses are guaranteed two years against manufacturing defects noticed by the manufacturer and any breakage within the framework of a normal use. The guarantee does not cover the defects due to a misuse or to a lack of care (shocks, scores on glasses, loss, accident).

Glasses case :

Serengeti Case
Opt Verres Minéral/Polycarbonate :

Polycarbonate Lenses

Color Lenses :

Grey

Protection index :

Photomatic 2-3

Lens Features :

Photochromic Polarized
Accessories
Discover our accessories
Serengeti
Serengeti eyewear started with Corning, possesses substantial research capabilities and in 1964 invented photochromic lenses that would darken in bright sunlight and then lighten in lower light. This propelled Corning into a major player in the eyeglass business.
In 1982 the company creates the Corning Sunglass Products Division. The goal was to create premium sunglasses that would capture a share of the profits of the consumer market.
The sunglasses started out priced slightly above the market because of the premium lenses and superior quality.
And so Serengeti Sunglasses come into existence.
Serengeti Eyewear is a high-end sunglasses designer brand owned by Bushnell Corporation.
Products in the same category
Discover our selection